Powers up your devices and looks good doing it.
Samsung is offering a wide range of chargers for all line-up both plug in and wireless. All new smartphone line up of 2022 in Cyprus, up until now, does not include a charger and a handsfree in the box. This guide is to help you navigate your choice of charger depending on your phone's capabilities, your budget and lifestyle.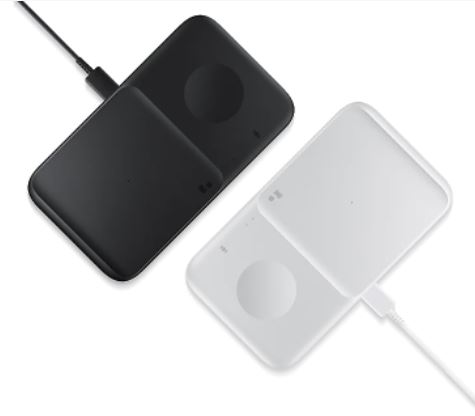 S22 Ultra and S22+ can reach charging speeds of up to 45W. We suggest combining your device with either one of the bellow choices.
The basic S22 and the new A53 can charge up to 25W, making the bellow chargers the most value for money choice
MT Technoline also offers another complete solution for the user of S22 basic model and A53 the bundle promo of a 25W charger and the Type-C handsfree.
A13 5G the entry phone of the new Samsung A Series can be charged with the new 15W Fast Charge.
For charging multiple devices at once, Samsung has the great solution of either the duo 35W charger or the more powerful solution of the line-up, the triple 65W. You can use these chargers for your wearable, phone, tablet and even a laptop and all for charging at once. A fit for all solution for great convenience.
Moving to the wireless solutions, Samsung has been a pioneer of the wireless charging technology in smartphones since 2015. The bellow solutions suggest an upgrade on your daily charging routine. From the value for money single pad to the duo pad where you can fast charge at the same time both your wearable and your mobile.